You are here
Overseas Training Fellowship Programme "A Bespoke Integrated Resilience Skills Course" in York, United Kingdom, 19-30 November 2018
04 December, 2018 Tuesday
Overseas Training Fellowship Programme "A Bespoke Integrated Resilience Skills Course" in York, United Kingdom, 19-30 November 2018
"Adapting international norms and lessons learnt to meet local needs" is the motto of the Hong Kong Jockey Club Disaster Preparedness and Response Institute (HKJCDPRI). On 19-30 November 2018, the two-week overseas training fellowship programme "A Bespoke Integrated Resilience Skills Course" organised by the HKJCDPRI in collaboration with the Emergency Planning College took place in York, the United Kingdom (UK). The course was designed by the HKJCDPRI and the Emergency Planning College with the expert advice of the Major Incidents Bureau of the Hong Kong Police Force. A delegation of 16 participants from the Ambulance Service Institute (Hong Kong Branch), Auxiliary Medical Services, Department of Health, Hospital Authority, Hong Kong Police Force, Hong Kong Red Cross, and the HKJCDPRI participated in the course.
This training is customised to enhance knowledge and exposure of emergency personnel from major emergency services organisations in Hong Kong, on anticipating, protecting, responding and recovering from the effects of adversity. A range of concepts and principles were introduced, including risk management and situational awareness using the UK Concept of Operations; and integrated emergency management using the Joint Emergency Services Interoperability Principles (JESIP). Other practical topics such as writing a contingency plan, planning and running a simulation exercise, working as a decision loggist, effective leadership, developing a community recovery action plan and media communications etc were also covered.
The training consisted of lecture-based classes, interactive discussion sessions, simulation exercises and visits to local emergency authorities. Various major incidents across the UK, including the Hillsborough Disaster, Manchester Arena bombing, Lake District Floods and Warwickshire warehouse fire, etc. also served as case studies to induce discussion and reflections.
During the course, the delegation shared their experiences, learning and insights, especially with reference to the emergency response systems within the UK. The delegation also benefitted from a series of Occasional Papers and Position Papers published by the EPC, thus widening their learning in emergency planning and disaster risk reduction from the academic perspective.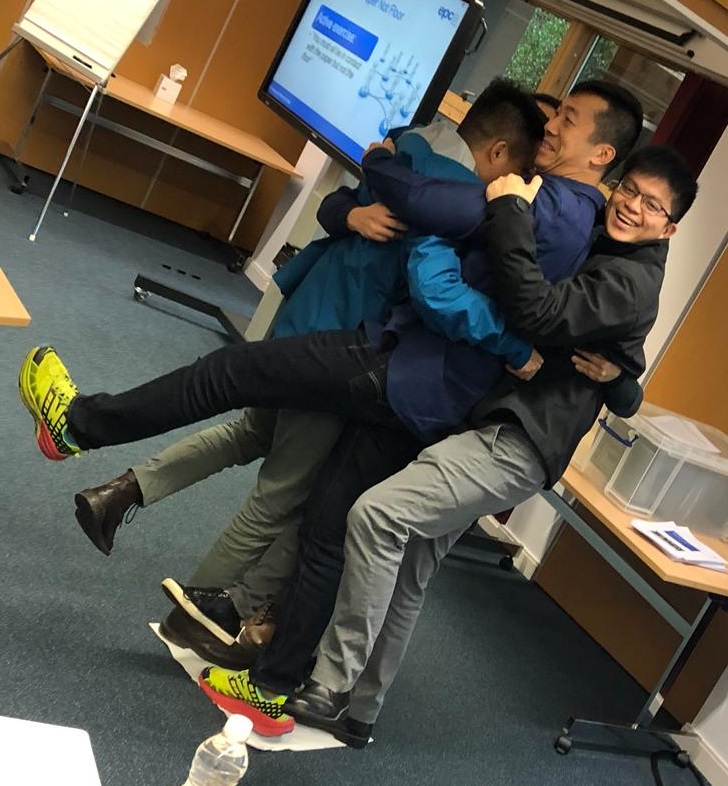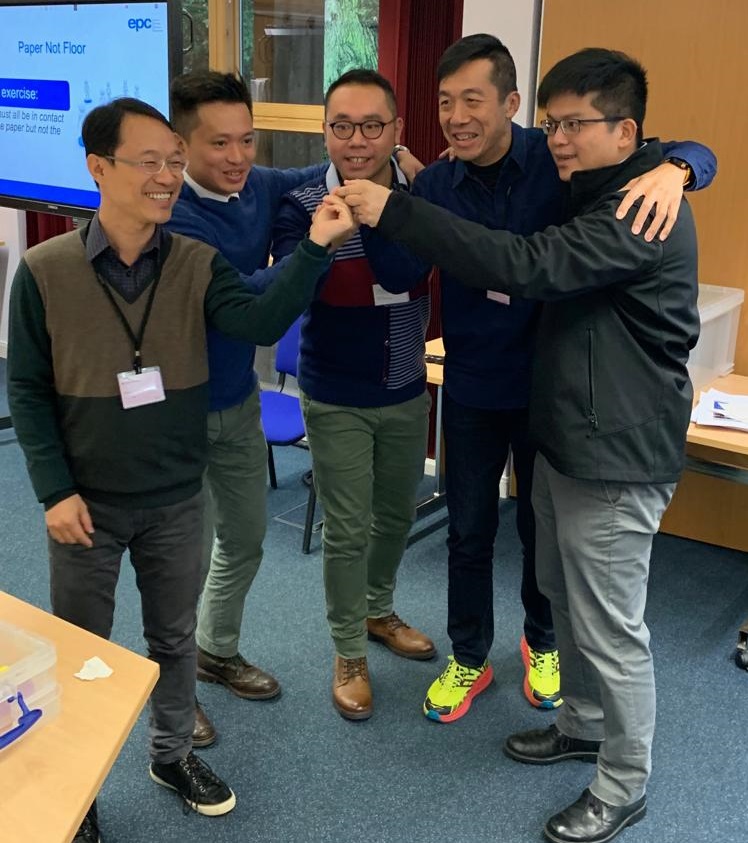 Delegates participated in inspiring games in team-work and leadership.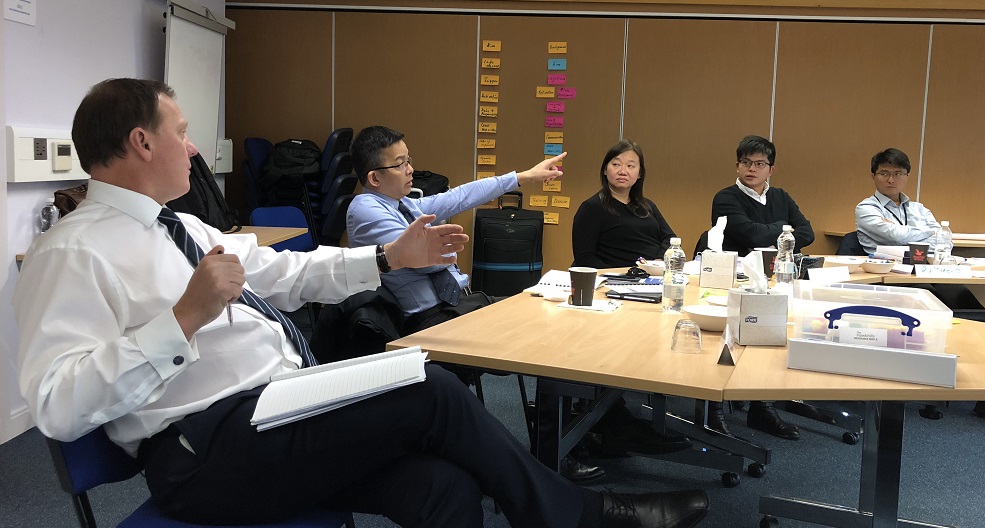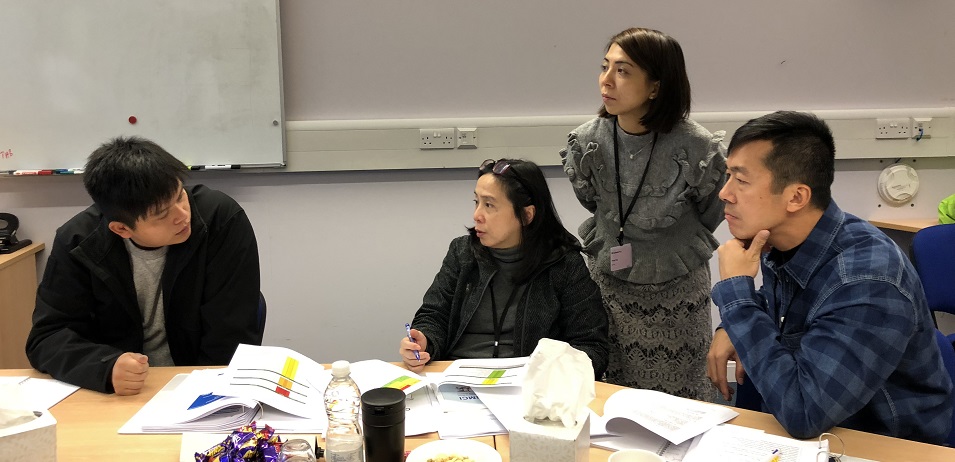 Exchange of views and discussion among experts from Hong Kong and the UK was one of the activities at the training to enhance skills in critical decision making for emergencies.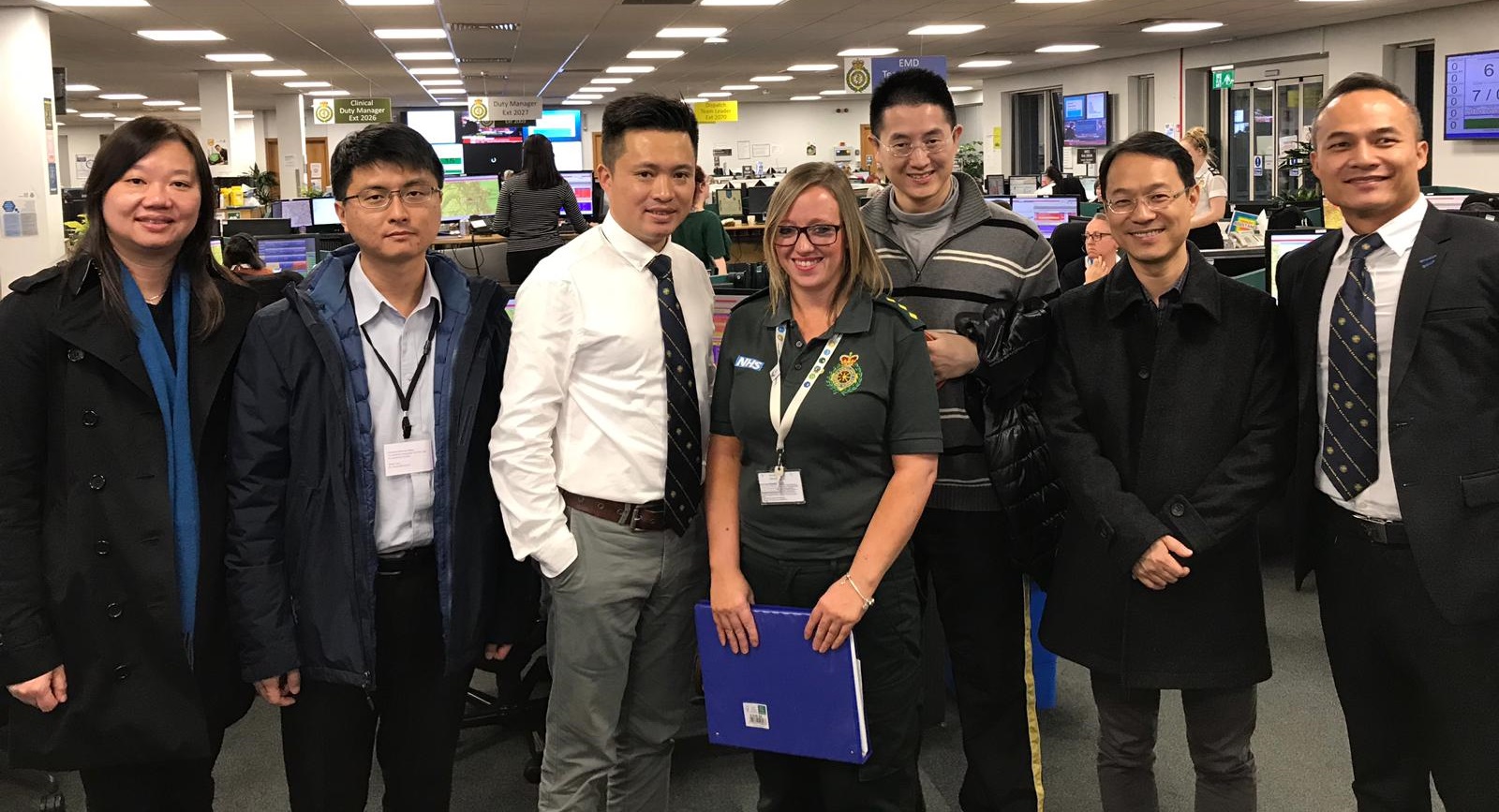 A visit to the Yorkshire Ambulance Service was arranged to visit the control room operation and command center to be used during mass casualty incidents. The delegates also saw specialized ambulance vehicles for varying uses, such as mountaineering rescue, snow rescue, and ambulance helicopters.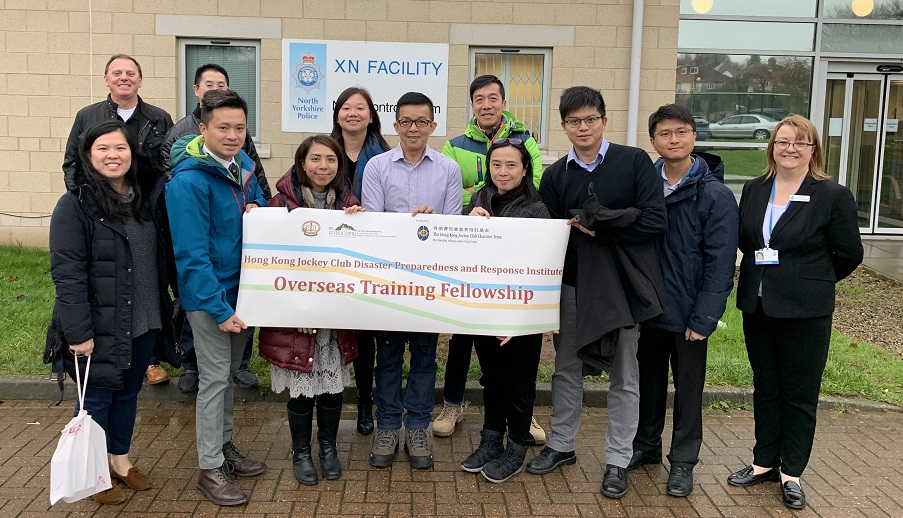 A visit to the North Yorkshire Police Operations Centre was arranged for delegates to get a better understanding on their control room operation, where all emergency 999 and non-emergency 101 calls are received across the county.