You are here
"More Knowledge Less Risk" Community Education Booths for Subdivided Flats Set Up in Kwai Tsing District
"More Knowledge Less Risk" Community Education Booths for Subdivided Flats Set Up in Kwai Tsing District
Since December 2018, the Hong Kong Jockey Club Disaster Preparedness and Response Institute (HKJCDPRI) has joined hands with the Hong Kong Sheng Kung Hui Lady Maclehose Centre (HKSKHLMC) on the "More Knowledge, Less Risk" Community Education Campaign. Through a range of activities, disaster preparedness knowledge will be disseminated to the community members to strengthen their response capacities during emergencies.
Among which, "Hygiene Promotion in Subdivided Flats" has been launched in May, covering issues on environmental safety, household hygiene and fire evacuation. Community members can also tailor-make their own eco insect repellent bag to reduce the risk of mosquito-borne diseases infection in the neighborhood.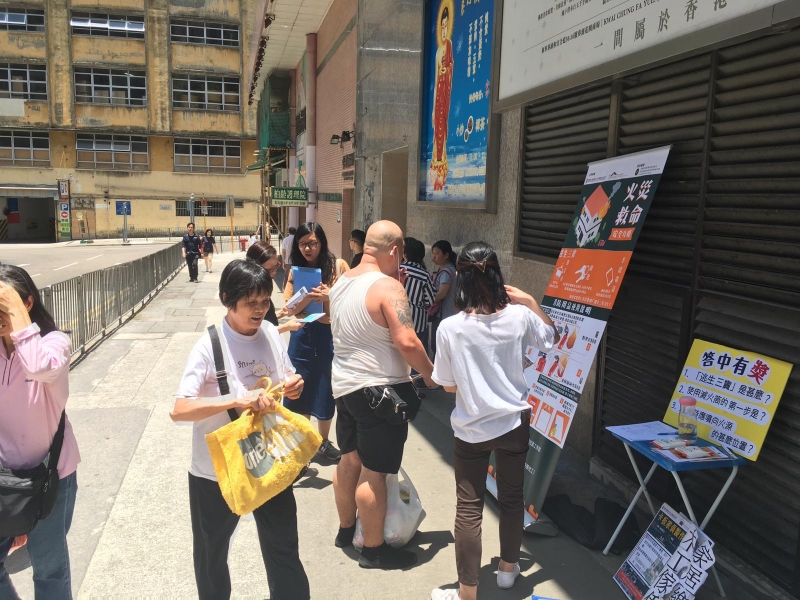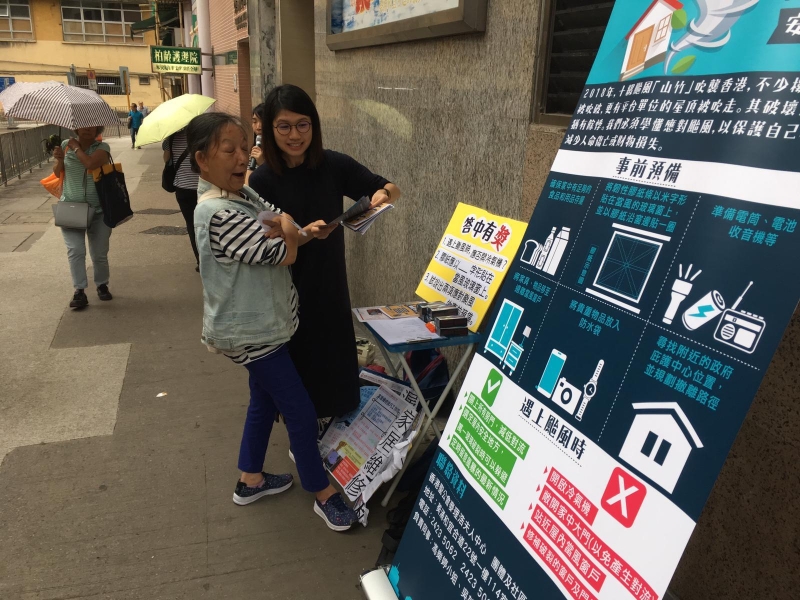 The schedule of the mobile education booth sessions is shown in the table below. All are welcome!
Date

Time

Venue (Kwai Chung)

2019-05-23 (Thursday)

16:00-18:00

Ping Lai Path

2019-05-28 (Tuesday)

10:00-12:00

Kwong Fai Circuit

2019-06-04 (Tuesday)

10:00-12:00

Tai Loong Street Playgorund

2019-06-14 (Friday)

10:00-12:00

Shek Yam Road

2019-06-21 (Friday)

10:00-12:00

Outside of Kwai Chung Fa Yuen

2019-06-26 (Wed)

16:00-18:00

Outside of Center
(Address: Room 114, 22 Wo Yi Hop Road, Kwai Chung, NT.)
*Booth availability may be adjusted due to bad weather or venue limitation. For enquiries, please contact Ms. Chan at (852) 2871 8507.