You are here
Gaps between Knowledge and Actions in Disaster Risk Reduction
Gaps between Knowledge and Actions in Disaster Risk Reduction
Recently, I attended the 4th Global Summit of Research Institutes for Disaster Risk Reduction (4th GSRIDRR) in the Disaster Prevention Research Institute, at Kyoto University. And I managed to take away with me a few major learnings from the Summit, which I wish sharing here!
My first learning was about the new scientific challenges to disaster risk reduction and disaster risk management, and there is continuing need to foster uptake of science in government and industries to support implementation – suggestions on what works! I found the organization by Gluckman on the "Five categories of science advice" very comprehensive: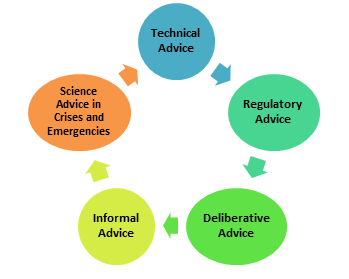 "Five Categories of Science Advice" (Gluckman 2016)
In fact, one of the new scientific challenges is how to close the gaps identified between scientist and decision makers.
The second learning was about the need for holistic scientific advice during crises. According to Professor Virginia Murray, Sendai Framework highlighted the need for holistic scientific advice during crises and emergencies; and the key role of individual science advisor is to be that of "knowledge brokerage" during crises. I was stunned by the comprehensive list of knowledge connections presented, and the continuing establishment of institutes, conferences in disaster risk reduction, as well as the passion in learning by students coming from countries where natural hazards are part of life.  
The next learning was about the need in synthesis of knowledge. I could not agree anymore with Professor Murray's concluding thoughts that there is a need in synthesis of knowledge to inform decision makers at local, national, regional and global levels; we have to learn how to face a new era of risks and to jointly enhance our resilience. Knowledge transfer, co-development of solutions, and continuous uptake of innovative solutions are the ingredients of a more resilient society. However, risk awareness, communication, training and education are imminent for stakeholders at all levels, particularly for urban cities which have been in the comfort zone (fortunately!), such as Hong Kong.
In parallel, I learnt about the interests and demand in structured training and certification in emergency planning, management and disaster preparedness. It resonated with the public's interests in Hong Kong where there have been varieties of non-accredited training programmes in the discipline offered by various community partners. However, these courses could not be inter-linked to create a synthesis of knowledge due to lack of coordination in their curriculum design and implementation. There was a huge challenge for learners to put the fragmented learning outcomes of these courses into practice and actions.
I recalled reading an article on Risk Governance: Application to Urban Challenges (2018). People living in urban environments face multiple risks which range from financial risks, physical risks (natural hazards), technological risks (building structures, infrastructure, hazardous facilities), and social risks (violence, social dissatisfaction).These risks are often inter-linked with each other, hence, need for an integrated governance approach for systemic risks. To put into practice, we need to focus on the steps between knowledge and action by:

Steps Between Knowledge and Action
The last but not the least learning was about the direction of investment in future, that investments should be made in disaster risk reduction for resilience, and there should be a paradigm shift in international funds from post event aids to real prevention, and mitigation action, and national capacity. Investments from local government and philanthropy should increase their weighting in education and training in disaster risk reduction, and to provide guidance for learners to put their knowledge into practice and actions following the concept of risk governance.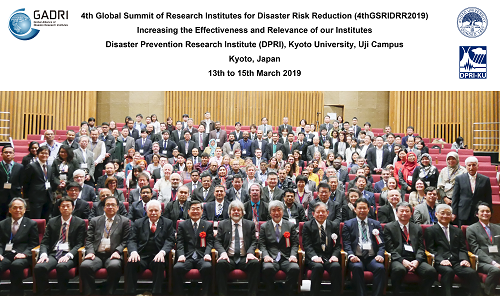 References:
Gluckman, P.D (2016). Science Advice to Governments, An Emerging Dimension of Science Diplomacy
Renn, O., Klinke. A., Schweizer, P. Risk Governance: Application to Urban Challenges. Int J Disaster Risk Sci (2018) 9:434-444.
By Dr. Josephine Jim, Hong Kong Jockey Club Disaster Preparedness and Response Institute