You are here
World Health Organization Emergency Medical Team Initiative Delegation Visit to China National Health and Family Planning Commission
World Health Organization Emergency Medical Team Initiative Delegation Visit to China National Health and Family Planning Commission
On 5-8 April 2016, the Hong Kong Jockey Club Disaster Preparedness and Response Institute (HKJCDPRI) joined the World Health Organization (WHO) Global Emergency Medical Team (EMT) Initiative delegation to visit Beijing and Shanghai to discuss the classification of Chinese EMTs. The delegation consisted of Dr Ian Norton, lead of WHO Global EMT Initiative, Prof Anthony Redmond from University of Manchester Humanitarian and Conflict Response Institute (HCRI) and representatives from HKJCDPRI.
During the visit, the WHO delegation met with the National Health and Family Planning Commission (NHFPC) to discuss Chinese EMTs' contribution to the WHO Global EMT Initiative development. The delegation also assessed the public health response team of the Chinese Centre for Disease Control and Prevention and the EMT of the Shanghai East Hospital. While the WHO officials were impressed by the teams' performance and experience, ideas on further enhancements on the logistical aspects were discussed and exchanged among the NHFPC, the Chinese teams and the WHO delegation.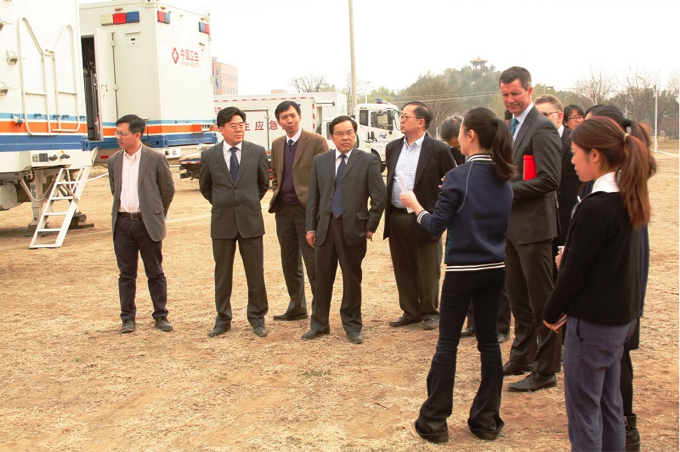 WHO Delegation assessed the EMT equipment of one of the China EMTs.


WHO Global EMT Initiative delegation and representatives of the the China EMTs.
The HKJCDPRI has been supporting the work of the WHO Global EMT Initiative by developing training and capacity building programmes to professionalise EMTs, including trainings in accordance with the WHO guidelines and standards for the classification of EMTs. Since August 2015, the HKJCDPRI has contributed expertise to various WHO EMT meetings, development of training curriculum and classification of teams, with a focus on China, including Hong Kong. 
For more information about WHO EMT Global Initiative, please contact us at [email protected] or at (852) 2871 8507, or visit: https://extranet.who.int/emt/page/home.