You are here
HKJCDPRI distributes typhoon-preparedness brochures to Yuen Long villagers
03 September, 2020 Thursday
HKJCDPRI distributes typhoon-preparedness brochures to Yuen Long villagers
From June to August each year when Hong Kong is in typhoon season, people living in the countryside and low-lying areas come under greater threats of flooding than those in urban areas. To help mitigate this on-going threat, HKJCDPRI participated in "Project WINDBREAK" on 27 June to reinforce villagers' capacity to face contingencies from typhoon and rainstorm. The project, organised by Yuen Long Police District, brings together HKJCDPRI's public awareness education and specialised knowledge from Fire Services Department, Drainage Services Department, Civil Engineering and Development Department, as well as Home Affairs Department.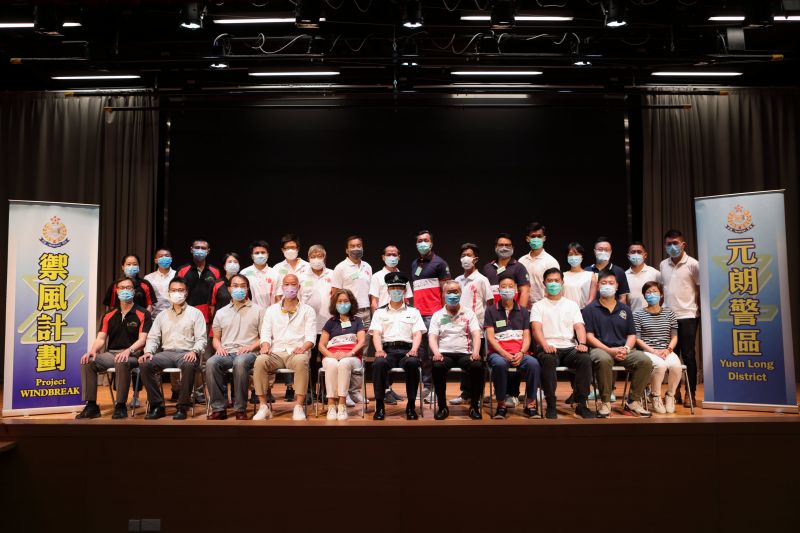 Mr. Johnson Lo, Director, HKJCDPRI was one of the speakers at the volunteer training session in the morning, elaborating on necessary preparations needed before typhoon and rainy seasons, as well as important tips for evacuation during emergencies. Mr Lo also shared practical knowledge about what to include in a Survival Bag.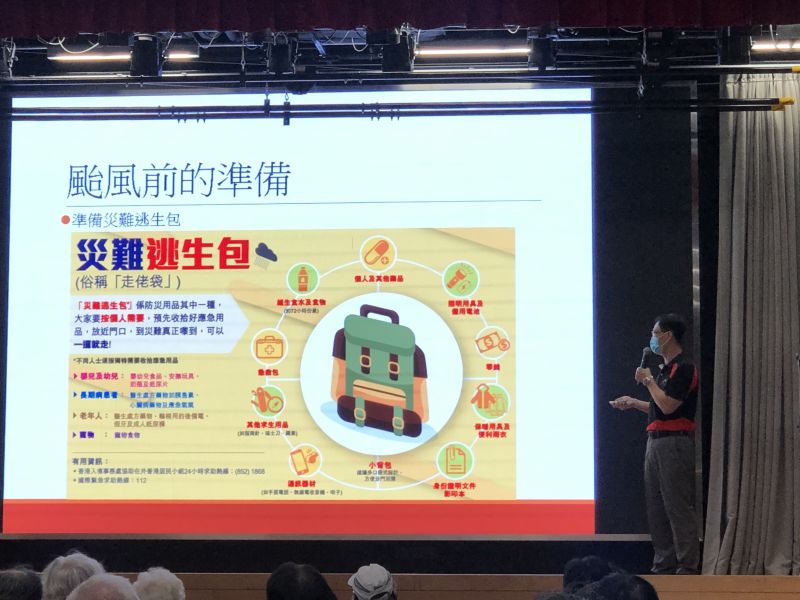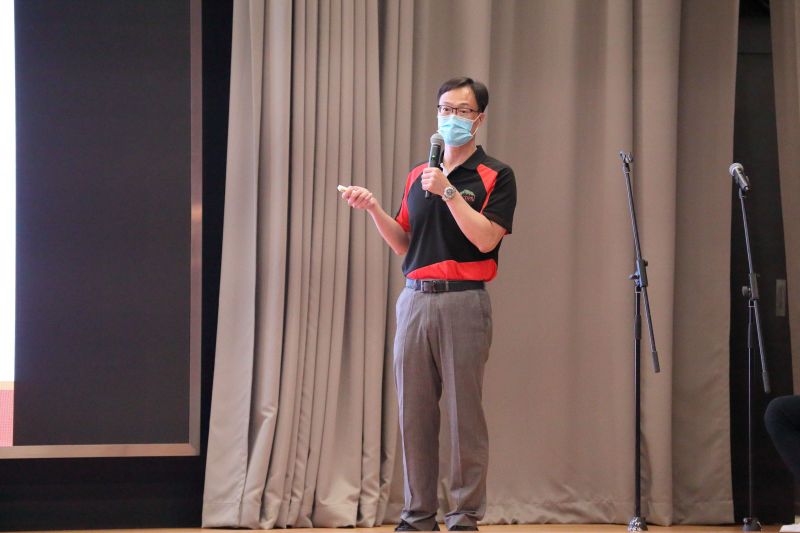 Following the training, HKJCDPRI team and volunteers split into three teams to visit village dwellings throughout Tai Tseng Wai, Lau Fau Shan and Lin Fa Tei. The teams reached out to people with the message of preparedness, and distributed to them waterproof bags containing the "Typhoon Preparedness: 3 Important Steps" Brochure and useful emergency tools.