You are here
Disaster Preparedness Calendar 2019
Disaster Preparedness Calendar 2019
Download the Hong Kong Jockey Club Disaster Preparedness and Response Institute's (HKJCDPRI) Disaster Preparedness Calendar 2019 for free!
Get ready for 2019 and here comes our Calendar to fill you with the collection of disaster preparedness tips that are commonly faced by general public in Hong Kong as well as when we are travelling overseas.
Come and visit www.choosetosurvive.org.hk for more disasters preparedness tips and make your choices in face of disasters!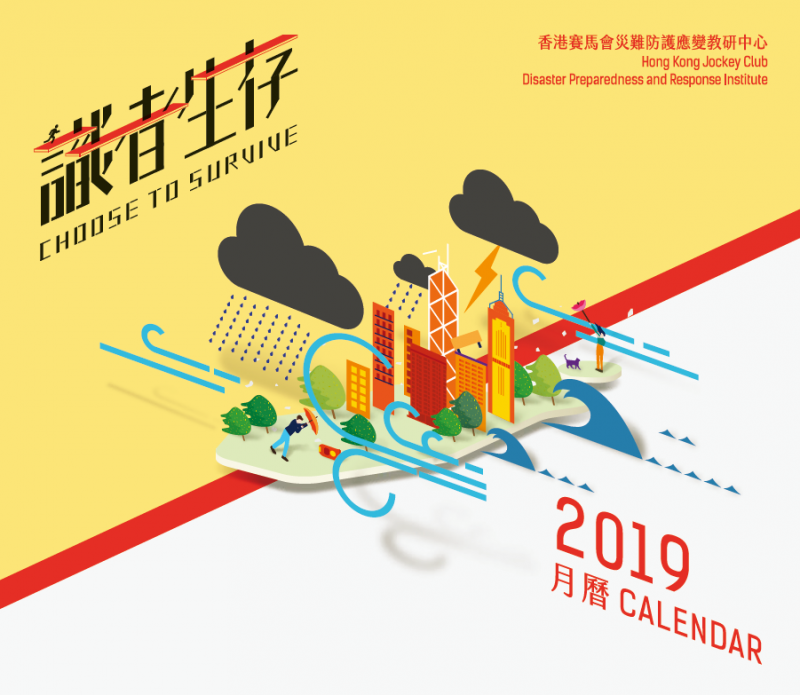 Downloads:
HKJCDPRI Disaster Preparedness Calendar 2019.pdf

Download
Download All Files