You are here
Multi-media Competition
HKJCDPRI launches annual "Community Campaign on Disaster Resilience" to enhance community resilience through a range of public education activities.
Among those, "Multi-media Creative Competition" aims to increase public awareness the issue by engaging participants in an interactive creation process. We envisage an enhanced level of vigilance and knowledge on disaster risk reduction among the general public along the way.
"Disaster Commander Wanted!" – Multi-media Creative Competition 2016 was successfully launched in July – October. Apart from demonstrating their creativity, 333 participants of the drawing competition were also encouraged to share their insights on individual preparedness for potential disaster risks in Hong Kong.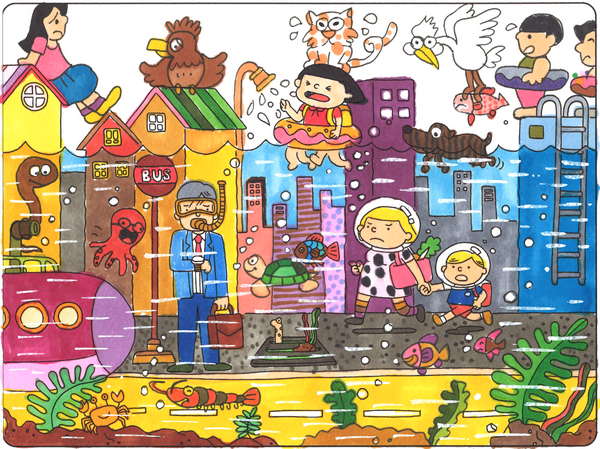 Tang Li-sha, winner of the "Multi-media Competition 2016" shared her insights on how to better prepare for disasters – stay mindful and vigilant to potential risks; and be prepared so that one could stay calm while facing disasters.
To mark the closing of the competition, an award presentation ceremony cum community educational event – "Disaster Preparedness and Response Challenges" was held in Lok Fu Plaza in October. Winners of the drawing competition, together with other outstanding "Disaster Preparedness Ambassadors" attended the presentation ceremony with their families and friends. The whole event, including the community educational event, attracted more than 700 participants in total.
The event was supported by the Fire Services Department, Civil Aid Services, and two NGO partners of HKJCDPRI - ' Silence' and the 'Amity Mutual Support Society', which delivered interactive educational activities / game booths at the venue. We believe that messages on disaster preparedness have been disseminated across the general public through this competition and the community educational activity.
Stay tuned in the Multi-media Competition 2017!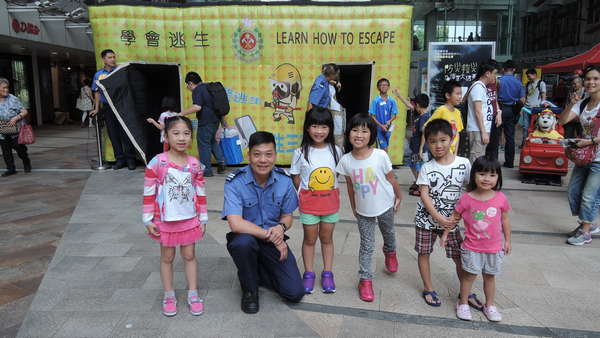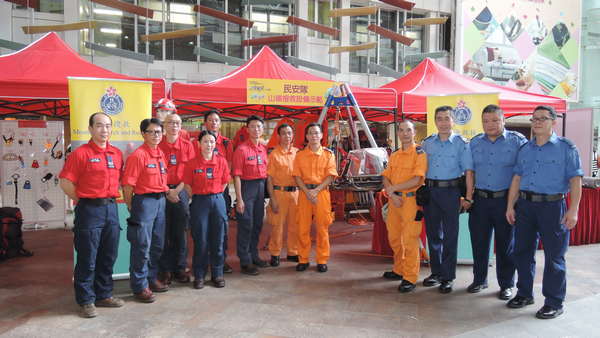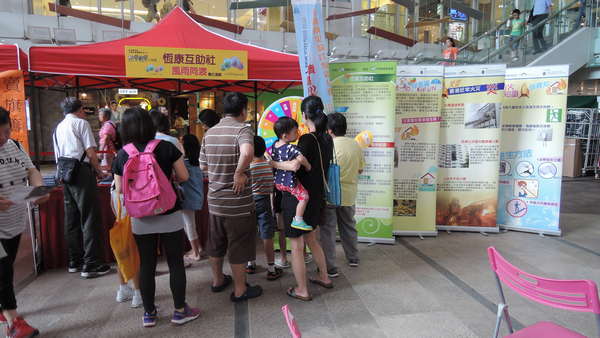 Disaster Preparedness and Response Challenges featured 4 interactive booths (Fire Services Department, Civil Aid Services, the Silence and the Amity Mutual Support Society). Supporting parties engaged with the general public and disseminated disaster preparedness messages