You are here
"Use the Ambulance Service Properly" Roving Exhibition
05 January, 2019 Saturday
"Use the Ambulance Service Properly" Roving Exhibition
Since 2018, the HKJCDPRI has been collaborating with the Fire Services Department and became one of the co-organisers of the "Use the Ambulance Service Properly" Roving Exhibition. The event brought disaster preparedness messages through exhibitions and game booths to participant from different districts. The exhibition on 5 January (Sat) at the Wind Tower Park in Ap Lei Chau kicked-off the series in 2019.
 
Through virtual reality games, the HKJCDPRI invited participants to take up the ambulanceman's role and drive to the disaster scene, so as to learn how to better support in an emergence response operation as a citizen. Through the broadcasting of interesting animated videos, the HKJCDPRI also introduced response actions that general public can take in various large scale emergencies such as typhoon, earthquake, tsunami, fire and major traffic accidents, etc., to enhance participant's capacity and resilience.
 
The next roving exhibition will be held at Cheung Sha Wan Playground on 13 April 2019 (Sat). The HKJCDPRI will continue to actively promote multi-sectoral collaboration across the society by taking part in different community disaster preparedness and safety educational platforms. Through the collaboration with partners and communities, we strive to promote awareness and make Hong Kong a safer and resilient place to live.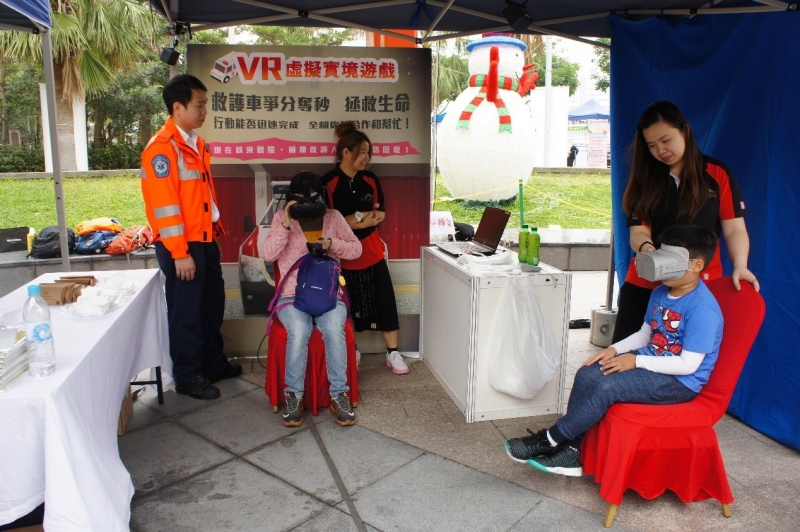 Parents and children were enthusiastic about learning disaster preparedness knowledge through virtual reality games.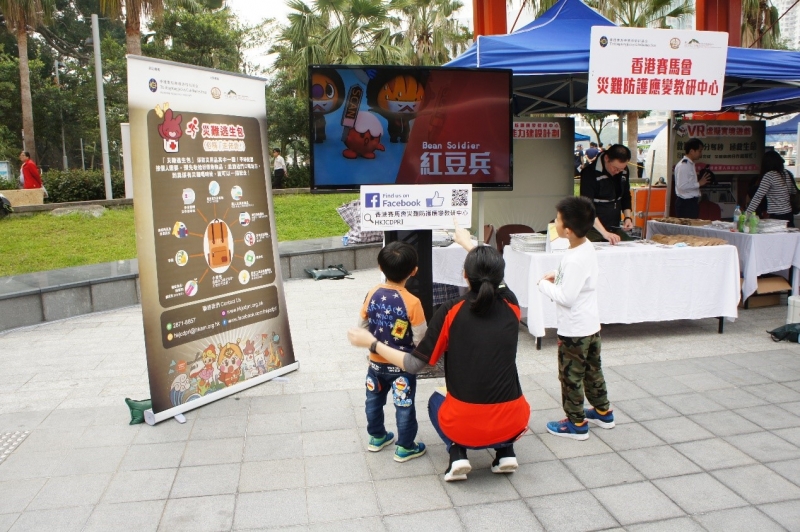 Disaster risk and preparedness messages could be more effectively disseminated to children, by introducing cartoon characters in an animated video produced by the HKJCDPRI under the theme "Safety in Public Events". We trust that early education is the key for developing appropriate values and actions towards risk reduction. Learn more about the Bean Soldier's role in disaster preparedness from here.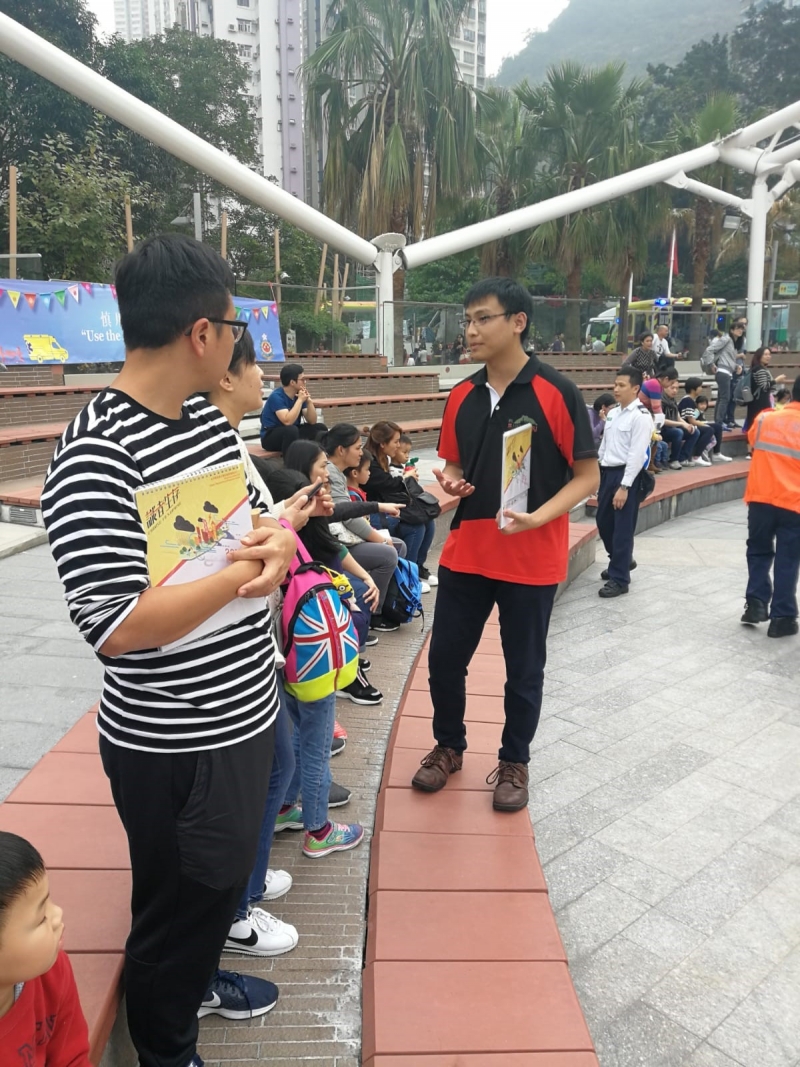 A desktop calendar is produced and distributed at different HKJCDPRI pubic events, to promote knowledge on life-saving and response skills in disasters. Prepare disasters as part of our daily lives – download the calendar for free now from here.