You are here
Train-the-Trainer Programme on Disaster Preparedness and Response for Hong Kong Secondary School Teachers
Asia-Pacific Region suffers the highest number of disasters across the globe. As Hong Kong is a key member in the region, both its public health and education sectors should play pivotal roles in disaster preparedness and response. The Collaborating Centre for Oxford University and CUHK for Disaster and Medical Humanitarian Response (CCOUC) and the Hong Kong Jockey Club Disaster Preparedness and Response Institute (HKJCDPRI) jointly organise relevant short courses for secondary school teachers to be complementary to the secondary school liberal studies curriculum. These courses are taught by speakers with rich experience in frontline disaster response and professional teaching, who will discuss with secondary school teachers recent issues related to global health and disaster, analyse the threats Hong Kong is exposed to and expound the role Hong Kong can play in international disaster risk reduction. Relevant topics include:
The Relationship between Disasters and Public Health Using Hong Kong as a Case Study
Environmental Hazards and Public Health Responses in Hong Kong
Infectious Diseases and Epidemiology: Why is the Threat of Infectious Diseases Growing?
Impact of Globalisation on Climate Change and Population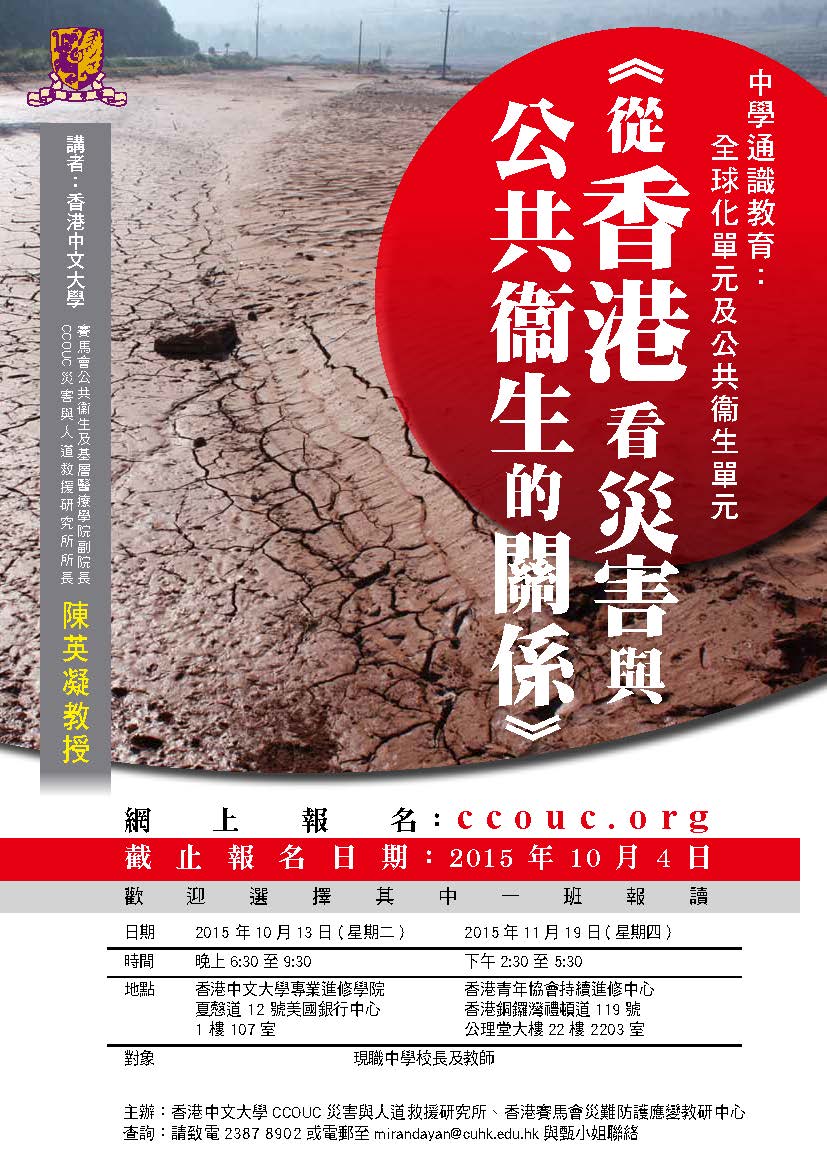 Please visit our What's On  page to learn more about the upcoming events in our disaster preparedness community engagement programme.