You are here
The HKJCDPRI delegation attended "Development Plan of Incident Command Training using Virtual Reality (VR) Meeting" in Seoul, 25-26 October 2018
31 October, 2018 Wednesday
The HKJCDPRI delegation attended "Development Plan of Incident Command Training using Virtual Reality (VR) Meeting" in Seoul, 25-26 October 2018
When a disaster happens, many responders may have never experienced anything close to the chaos and unexpected unfolding around them. Virtual Reality (VR) simulation has been recognised as a valuable tool for disaster response training to create unlimited disaster scenarios for training of emergency responders.
The Hong Kong Jockey Club Disaster Preparedness and Response Institute (HKJCDPRI) has been one of the active members in the region in developing VR simulation training for emergency responders in scene coordination and communication. We provide tailor-made training for emergency services and provide advice on the best possible learning environment for using VR simulation.
From 25 to 26 October 2018, we participated in the "Development Plan of Incident Command Training using Virtual Reality (VR) Meeting" which was organised by the Seoul Metropolitan Fire & Disaster Headquarters. The HKJCDPRI sent a delegation of three persons to participate in the event and was invited to speak at the plenary session on Day 1 to share experience in using VR simulation in disaster response training for users from different disciplines. On Day 2 of the event, the HKJCDPRI was invited to speak at the "Meet with the Experts" session to share with participants the practical experience of operating VR simulation training from the scratch of a storyboard. Participants of the meeting were from Hong Kong, the Mainland China, Korea, Singapore, Thailand, the Philippines, the United Kingdom and Portugal.
During the event, the HKJCDPRI shared with participants how the use of VR simulation for emergency response training bridge the gap between paper-based and field-based training. Some other advantages of VR simulation include enhancing immersive virtual environments, facilitating instant feedback on performance, allowing participants to learn at their own pace, and providing unlimited number of virtual scenarios.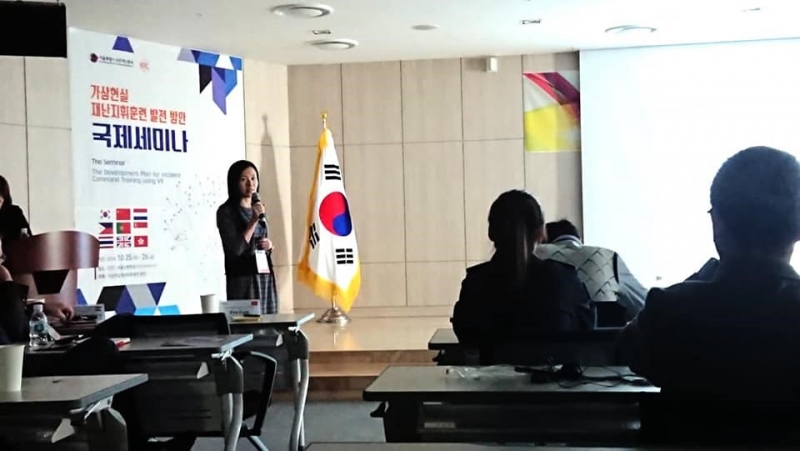 Ms Eva Lam, Director of the HKJCDPRI, presented at the plenary session to share with participants the experience of using VR simulation for emergency training for different disciplinary groups.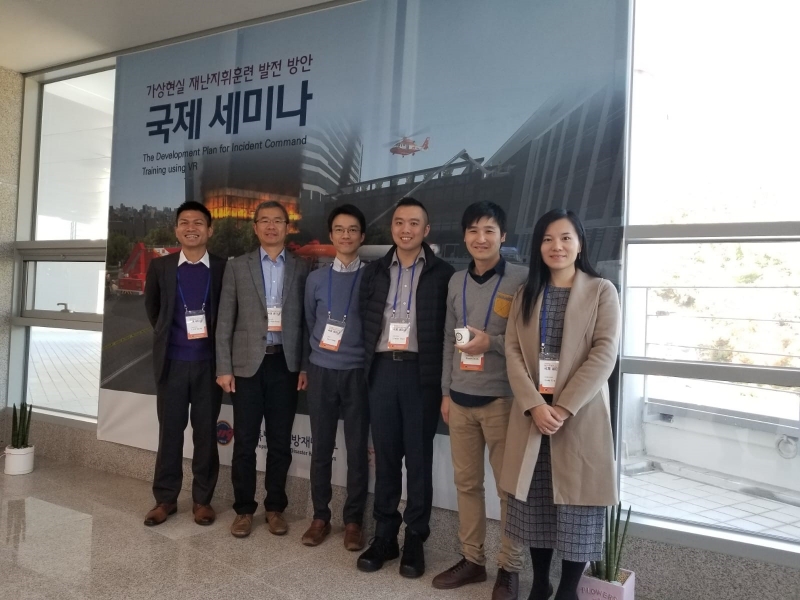 A group photo with the participants from Hong Kong.

Participants tried out new VR tools for emergency responses training at the exhibition area.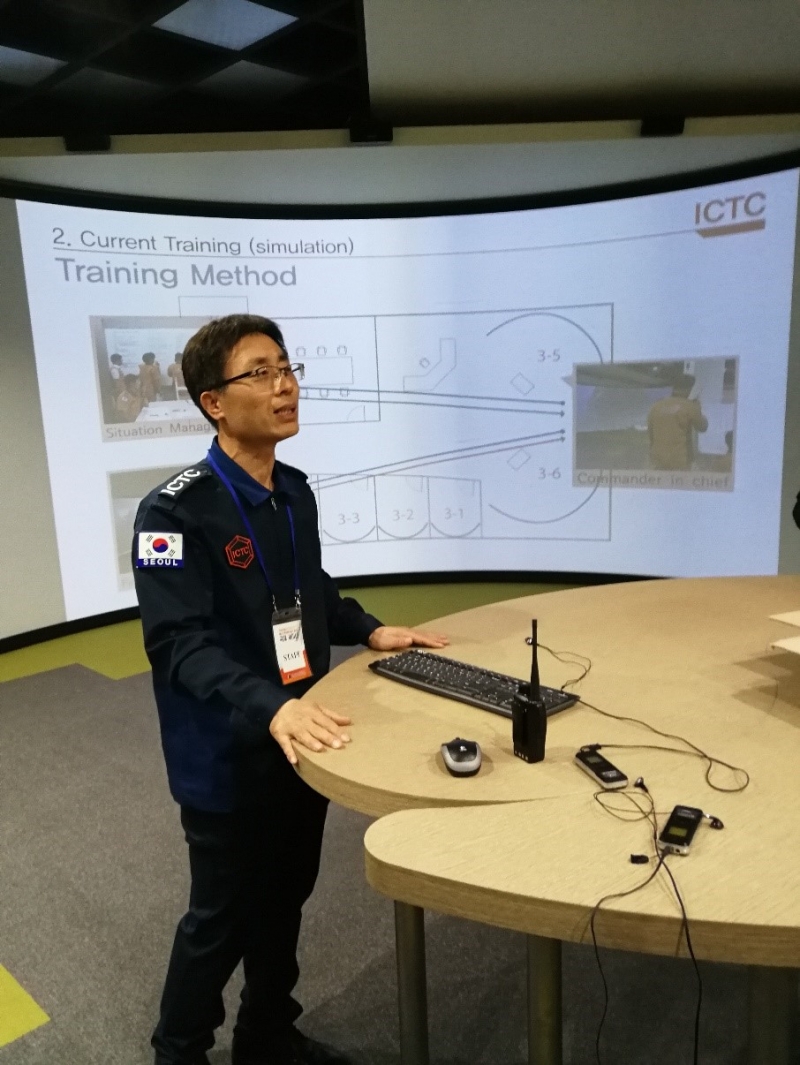 The staff at the Seoul Metropolitan Fire & Disaster Headquarters introduced the VR simulation facilities at the training centre.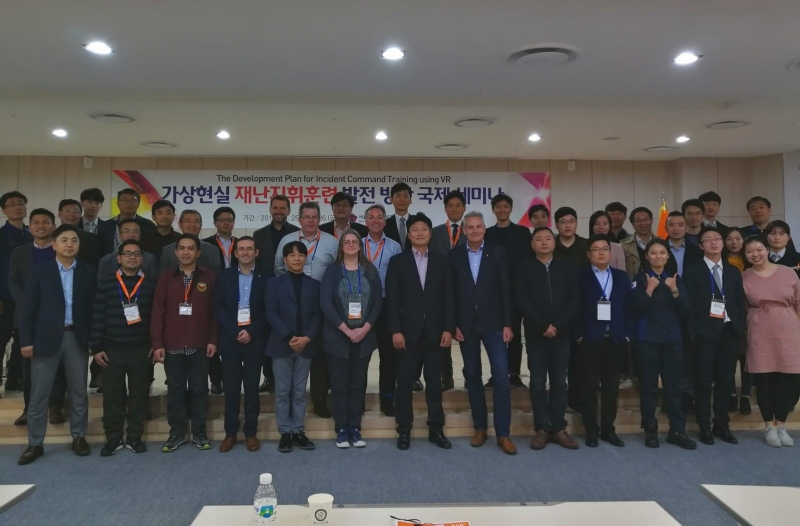 A group photo of all meeting participants.