You are here
DPRI Bloggers: We Need You!
DPRI Bloggers: We Need You!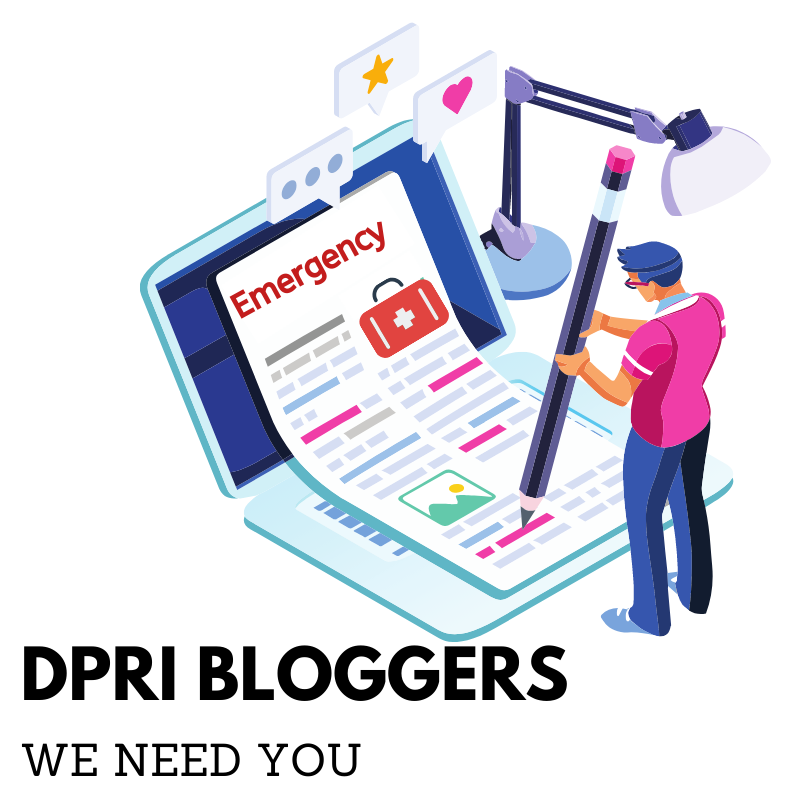 Why do we write a blog?
The blog for HKJCDPRI is a web page that experts from various disciplines could sensitize readers on new findings and developments in Disaster Risk Reduction (DRR) including preparedness and response, provide comments and opinions on a hot topic and to share expertise' experience in implementation of DP programmes in the industry.  
What do we expect in the blog? 
The format of the blog could be flexible and there are many ways of writing a blog article. Here are some of the examples which may inspire you to start writing your own article.
A comment or opinion of a major development, a new event or a new study.

A blog article to invite engagements of professionals and fellow readers to discuss on a new idea or new issue.

An experience sharing or a case study of your work focus or research interest.

An answer for a widely circulated question or a mythbusting article to explain a widely misinterpreted concept.

Advices given to the fellow readers in times of emergency or in peace time on disaster preparedness. 
How do we want our blog articles look like?
Please use easily understandable, laymen language.

Aimed at those who may be interested (between professionals and the public), but don't "dumb down" your language.

Avoid using professional jargons (provide definitions) & acronyms (spell out acronyms).

The contents should reflect a trending issue or a new scope of interest on an disaster or emergency topic 

Use at least one image / infographics to liven up your article or illustrate ideas.

Quote the original publications.

Provide further readings / information for readers who may want more information.
Format:
Title

Engaging title to attract readers

Body Text

300-500 words (in either Cantonese & English)

For blog posts, we will NOT translate them to the other language to preserve authenticity in writing

Author & Affiliation

Can be personal capacity (depends on author), in that case affiliation will be left empty

Tags

Hashtags on subjects that are related e.g. #climatechange #mentalhealth #typhoon

Disclaimer

This blog post was written by the author in his own personal capacity / affiliation stated. The views, thoughts and opinions expressed in the post belong solely to the author and does not necessarily represent those of Hong Kong Jockey Club Disaster Preparedness and Response Institute.
Suggestions for formats & titles:
Lists – e.g. 'Five ways to ensure a successful outcome at Addis'

Mythbusting – e.g. 'Five myths about governance and development'

Lessons learned – e.g. 'When aid goes wrong: a lesson from Pakistan on why we can't ignore markets'

How-tos – e.g. 'How to measure the impact of your events'

Quick post-event debriefs – e.g. 'Our verdict on the Lima climate talks'

Explainers/arguments – e.g. 'Why migration should be a priority for development'
For enquries and interest, please contact Ms Elaine Fong at Tel. (852) 2871 8859 or elaine@hkam.org.hk