You are here
D13-2: Crisis and Risk Communication in Emergencies and Disasters
Image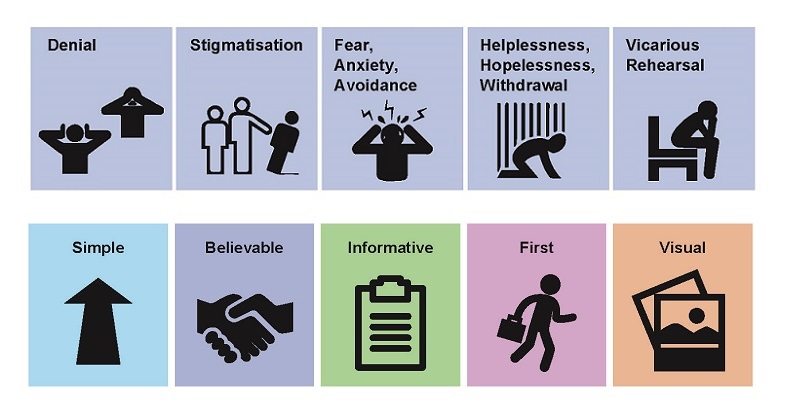 D13-2: Crisis and Risk Communication in Emergencies and Disasters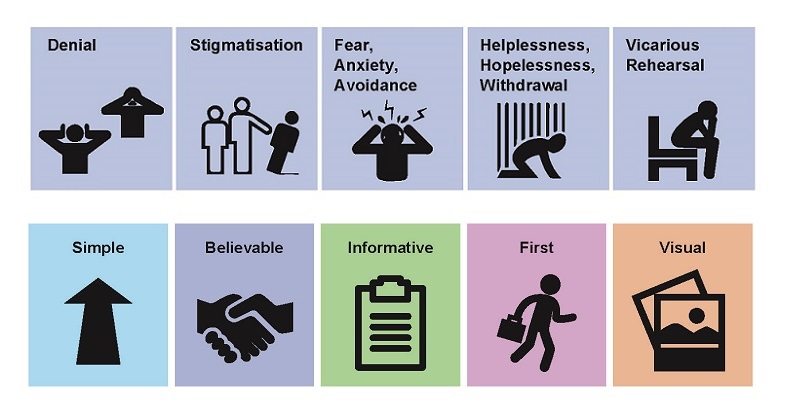 Course Information
Notes:
1) The 2nd cohort is now open for registration and study on a first-come-first-served basis. Upon registration, students are allowed to study the course until 31 October 2022 at their own pace. A certificate of completion will be issued for participants who have successfully completed the course.​
During a crisis it is critical for good communication to be practiced if there is to be an effective response. In such circumstances communication needs to be both effective and sensitive to the human condition, making best use of relationships and communication resources that are available; and to engage all stakeholders and partners, including the press and media.
 
Good communication must also be clear and timely. Often there will only be one chance to get the message across. Calls to action must be realistic given the extraordinary circumstances – the actions themselves both achievable in conditions that may be highly stressful. Good communication planning should allow for actors to be proactive, and not reliant on specific instruction.
 
Communication is central to the study of disaster and humanitarian relief and that over time and with experience communications models have been defined, refined and improved.
This online course will be available to anyone in the world. Target audience includes those who are working in the field of disaster and humanitarian relief, or those who are studying subjects like communication, public health, NGO and development management or other relevant disciplines.
Let us begin by asking ourselves, as we embark on the course, a few foundational questions:
Question:         What do we understand to be crisis and emergency risk communication?
Question:         What are its constituent parts?
Question:         What is its purpose?
Question:         Why is it important?
Question:         Why is it so important to you that you wish to learn about it?
During this course we will be answering the first four of these questions.  The final question only you can answer, which we hope you will be able to answer with confidence by the end of the course.
 
The Learning Objectives and Outcomes of this course are:
Understand the principles and issues of emergency risk communication in disaster and  humanitarian settings
Demonstrate a strong awareness of various communication models and planning tools applicable during different phases of emergency management
Appreciate the psychology of crisis, its impact and how to respond with sensitivity
Realise the challenges and opportunities of partnerships and timely media engagement
Be able to conceptualise and apply this knowledge to develop an effective strategy to manage a  disaster and humanitarian crisis
Communication in Disasters, Emergencies and Humanitarian Crises
Psychology of People Facing Disaster
Communication and Crisis Development
Warning and First Announcement
Message, Audience and Spokesperson
International Frameworks
Assessment in the course:​
1) Four short self-assessment quizzes (after lecture 2-5) to help students gauge their understanding of the course, and
2) A longer final quiz at the end of the course (after lecture 6). All questions are randomly drawn from a question bank. There is no upper limit to the number of attempts for all quizzes.
 
Students achieving 60% or higher in the final quiz will be issued a certificate of completion.
| | | |
| --- | --- | --- |
| Assessment Scheme | Description | Passing Grade |
| Quiz 1 | 7 MCQs administered after lesson 2 | 80% or more |
| Quiz 2 | 7 MCQs administered after lesson 3 | 80% or more |
| Quiz 3 | 7 MCQs administered after lesson 4 | 80% or more |
| Quiz 4 | 7 MCQs administered after lesson 5 | 80% or more |
| Final Quiz | 10 MCQs administered after lesson 6 | 60% or more |
Training certificate will be awarded upon successful completion of this course.
CME/CPD accreditation is available for this course..

CUHK / CCOUC