You are here
Our Kids are Ready! – Completion of HKJCDPRI's Disaster Education Pilot Programme for Kindergartens
Our Kids are Ready! – Completion of HKJCDPRI's Disaster Education Pilot Programme for Kindergartens
The HKJCPDRI initiated Disaster Education Pilot Programme for Kindergarten in March 2019. With the professional inputs from Child Education Centre for Teaching and Learning (CECTL) under the Department of Childcare, Elderly and Community Services of the Hong Kong Institute of Vocational Education (IVE), specialised training and teaching support in the process of developing a school-based disaster education were provided to the teaching staff of two participating schools, namely Munsang College Kindergarten and AEFCHK-EFCC Verbena Nursery School.
The Pilot Programme had been successfully completed with encouraging and positive results in early-July. More than 440 students from the two pilot schools had participated in the programme, reaching students from N1 to K3.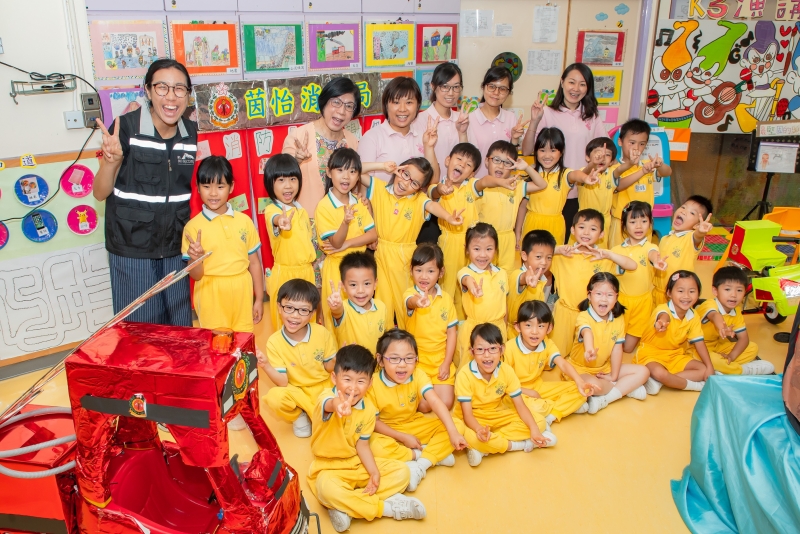 Throughout the Pilot Programme, professional training and support were provided, which equipped teachers with the capacity and confidence to design theme-based activities, role-play sessions and interactive games. Facilitated by those well-designed activities, students demonstrated appropriate attitudes and the abilities to help themselves in emergency situations most commonly encountered by the people of Hong Kong. In addition to self-help abilities, students learned to help the people in need and people affected by emergencies.   

Students demonstrated how they've understood different disasters, as well as different preparedness measures.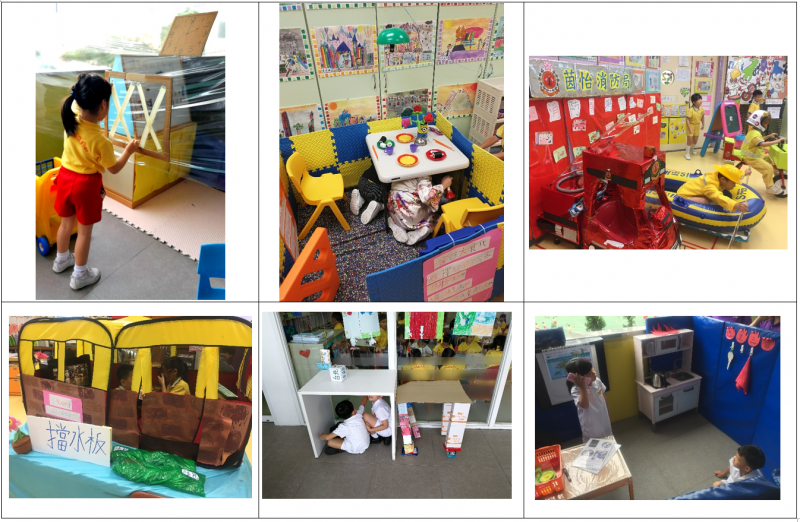 Students learnt how to respond in face of disastrous events. (From left to right: typhoon / earthquake / fire)
Progamme evaluation showed positive results in the enhancement of students' awareness of disaster risks and attainment of appropriate attitudes and habits in their daily lives and at times of emergencies. Both Munsang College Kindergarten and AEFCHK-EFCC Verbena Nursery School showed support in introducing disaster education into school curriculum in future.
The HKJCDPRI strives to enhancing disaster preparedness of people at all levels in the society. We believe that a successful early disaster education model at schools will sow the seeds for a well-prepared society through introducing early disaster education.