You are here
New Disaster Education Drama for Primary School Students
New Disaster Education Drama for Primary School Students
In the wake of the super typhoons Hato and Mangkhut, social unrest and COVID-19 pandemic, the disaster awareness of the Hong Kong public has been increased.  Since children are more vulnerable than adults to be adversely affected by disasters physically and mentally, it is important for them to receive disaster education in schools.
Following the success of our first disaster education drama for primary school students "防災小將 Get Ready!", the Hong Kong Jockey Club Disaster Preparedness and Response Institute (HKJCDPRI), in collaboration with Drama Gallery, launched another drama, "Preparing Kids for Disasters"(防災生活 由細做起), to continue teaching children different kinds of disasters, as well as, disaster risk reduction, mitigation and response.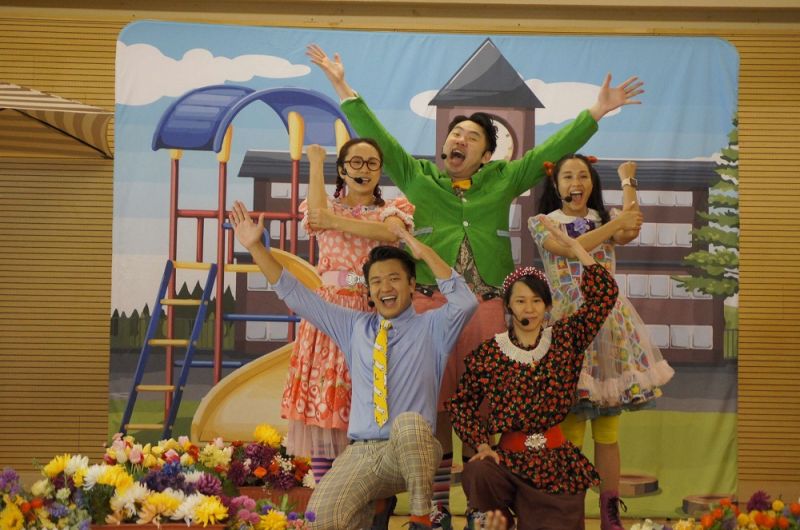 "Preparing Kids for Disasters" was launched this summer.
 
Under the COVID-19 pandemic, the premiere of the drama was presented to 95 students of St. Antonius Primary School in Cantonese via zoom on 23 May 2020.  Some of them interacted with the characters and remarked that it was hilarious and interesting in the chat room.   Up till now, a total of 656 students from 9 primary schools have watched the drama via zoom.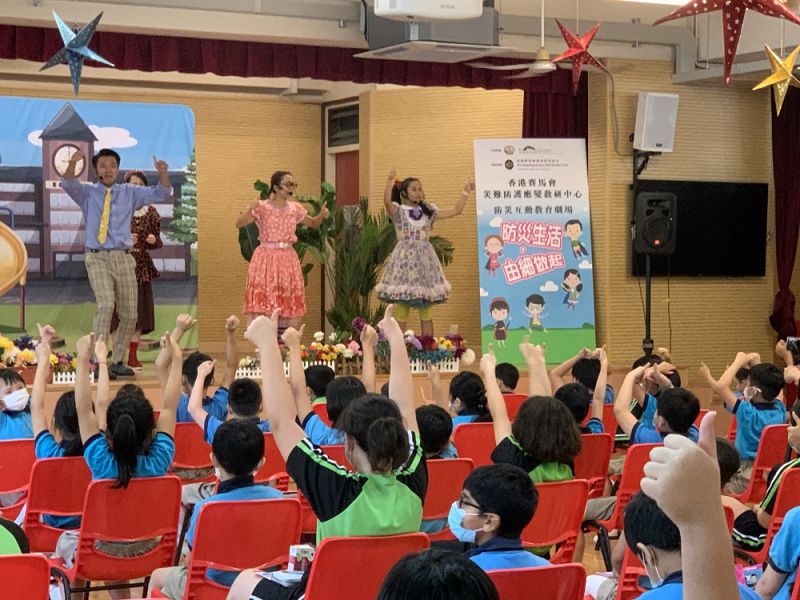 Many students raised hands and answered questions enthusiastically.

When the spread of COVID-19 slowed down, the drama was performed in the school hall of Tsuen Wan Trade Association Primary School on 7 July 2020.  About 196 students enjoyed the show with thunders of laughter and responded to characters' questions with great enthusiasm.  However, in view of the significant resurgence of COVID-19 cases in the recent weeks, this drama was shown via zoom again.  In the new academic year, the drama has been scheduled to be performed in more than 35 primary schools.  It is expected that more than 10,000 students will receive the key disaster preparedness messages through this musical drama.

Have fun while interacting with the characters.

The story of the drama was about Xiao Jie (小杰) who was ignorant of disaster risks and responses.  His mother-cum-vice-principal, Ms Xu (徐副校長), his teacher, Mr Smart (醒目Sir), and his classmates, Ting Ting (廷廷) and Jia Jia (加加), enlightened him that there were different kinds of disasters such as wildfires, blizzards, cyclones, heatwave, earthquakes, tsunamis, flash floods, volcano eruptions, and storm surges.  He was taught how to respond during an earthquake and what should be included in a survival kit. He finally became a "Disaster Risk Reduction Ambassador"(防災大使) and helped promote the message that "Disaster comes at any time, Get ready at all times" (災難無定時,防災要隨時).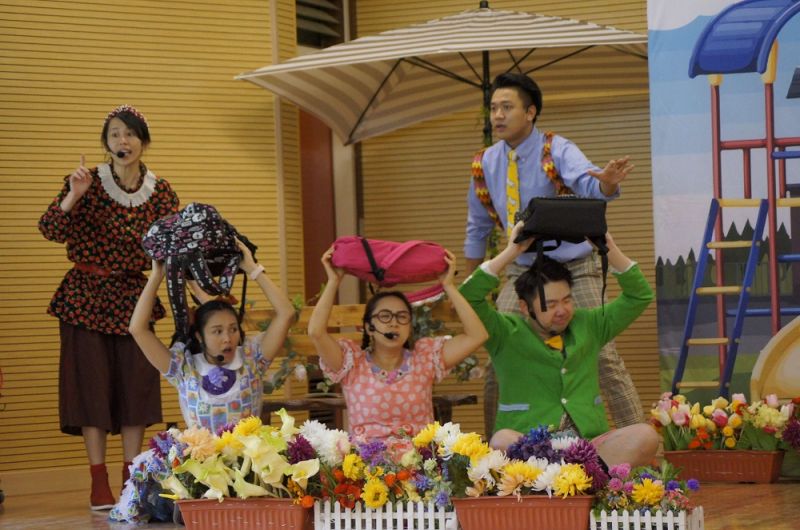 Learning practical skills on how to respond to earthquakes.

To consolidate what the students had learnt from the drama, a well-designed booklet, which includes key disaster preparedness messages,  a colouring game, a finding mistake game, a maze game and a prize redemption game, was given to every participating student.  We hope that students can enjoy learning through entertainment while watching this amusing disaster education drama.

Students found the booklet interesting.