You are here
Latest Research: A Systematic Review of Community Engagement (CE) in Disaster Early Warning Systems (EWSs)
07 December, 2019 Saturday
Latest Research: A Systematic Review of Community Engagement (CE) in Disaster Early Warning Systems (EWSs)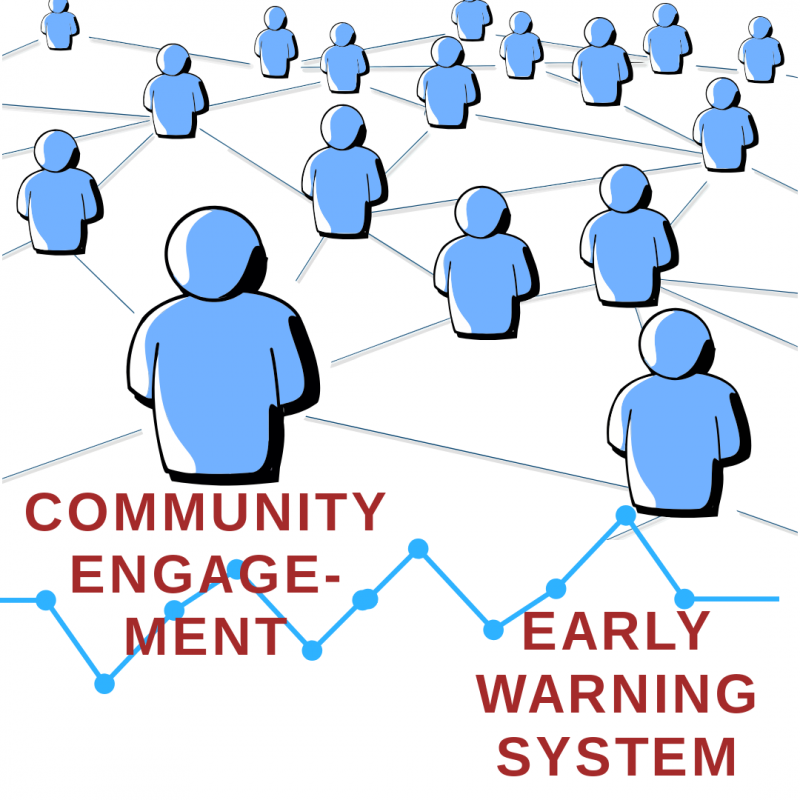 Early warning (EW) is "the provision of timely and effective information, through identified institutions, which allows individuals exposed to hazard to take action to avoid or reduce their risk and prepare for effective response" according to United Nations International  Strategy  for  Disaster Reduction (UNISDR), 2006. The United Nations also defines the Early Warning Systems (EWSs) as "integrated systems of hazard monitoring, forecasting and prediction, disaster risk assessment, communication and preparedness activities and processes that enable individuals, communities, governments, businesses and others to take timely action to reduce disaster risks in advance of hazardous events".
Extensive studies have shown the positive impact of community engagement on the effectiveness of disaster early warning systems. The importance of EWSs has been repeatedly highlighted in various international disaster risk reduction agenda including the Sendai Framework for Disaster Risk Reduction DRR) in 2015-2030. 
The research team at the School of Medicine and Centre for Environment and Population Health, Griffith University, Australia, has recently published a research article titled "A systematic review of Community Engagement (CE) in Disaster Early Warning Systems (EWSs)". This study systematically reviewed how the community was engaged in the four elements, namely risk knowledge; technical monitoring and warning service; communication and dissemination of warnings; and community response capability, of EWSs using evidence from the literature sourced from peer-reviewed articles and grey literature. A total of 4211 initial documents sourced from 2008 to 2018, 31 documents (15 peer-reviewed journal articles and 16 grey literature from project reports) were finally selected to review after an extensive screening process. 
This systematic review found that most reported community engagement but not explicitly across all the four elements of EWSs. Analyses of findings indicated that the community was not always reported to be engaged across all four elements of EWSs. The study identified various challenges to engaging the community in EWSs, such as inadequate sustainability of engaging the community in EWS, design and operation due to insufficiency of funds, technical assistance and human resources (experts) when supported agencies terminate their projects.
To understand more, please read the journal article in the link below: 
A systematic review of Community Engagement (CE) in Disaster Early Warning Systems (EWSs)
By Hong Kong Jockey Club Disaster Preparedness and Response Institute