You are here
Experiencing disaster first-hand when disaster management falters (I)
Experiencing disaster first-hand when disaster management falters (I)
Nora Yong
As a communications professional in Hong Kong helping large corporations in their crisis management, I've always stressed preparedness - how critical it is for organisations to assess their risks and look into every aspect of their operations, teams and resources which are needed to handle disaster when it struck.  My crisis preparedness expertise often took me to mainland China where we trained senior management and their teams to develop and implement crisis management plans, and equally important, to be committed continuously to the updating, training and allocating of resources for such. It was a widely held view that organisations in developing countries were ill-prepared while developed and OECD nations like the UK, were well equipped and prepared to deal with disasters. I have personally realised this to be so untrue, having experienced a serious illness through the COVID-19 pandemic here last spring. It was a terrifying journey as I witnessed horror after horror how badly a disaster management plan could falter.
Failing to identify potential disaster (ignoring the warning signs from China)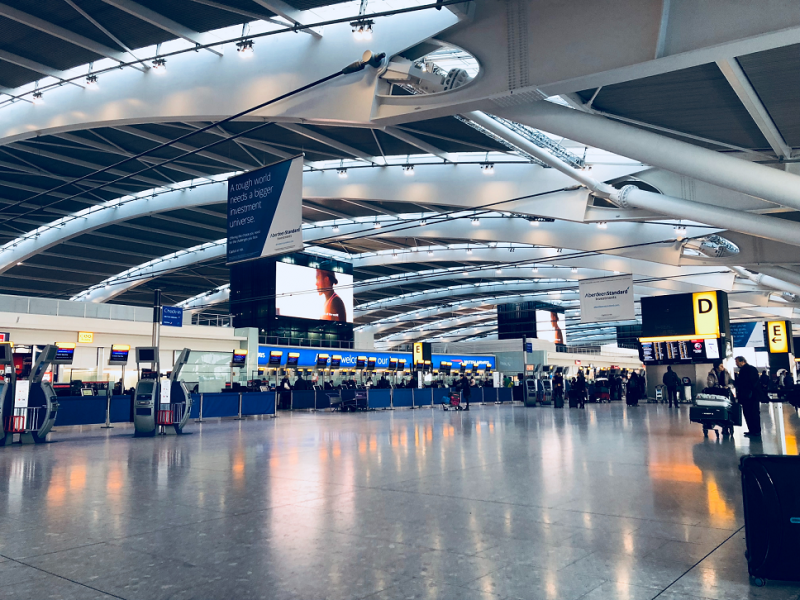 Photo by Belinda Fewings on Unsplash
I've just returned to the United Kingdom (UK) after our CNY visit to Singapore in Jan-Feb 2020. Reluctantly, I had cancelled our Hong Kong trip trying to minimise the risk for my husband, as the city was in extreme tension over a new virus that was causing an explosive outbreak in Wuhan, China. We proactively self-isolated at home to allay fears even though Singapore was not considered a source of the infection. Everyone in the UK - from the time we boarded our flight from Zurich (transit) to Heathrow airport, to the bus in our hour-plus commute to Oxford - were carefree and oblivious to the ravages of the virus. Although it was in the news -- my neighbour said it looked frightful with all those images in China  -- but no one at any point asked us for our travel history (if we had travelled to China for example), or if we had symptoms of fever, cough etc. No temperature checks on passengers, and we were the odd few passengers wearing the masks my family sacrificially gave us as they were out-of-stock in Singapore.
Delaying action in the crucial early days
Disturbingly, upon our return to the UK, news of a superspreader Briton who caught the virus attending a Singapore business meeting and passed it onto at least 11 persons in France and back home did nothing to elicit any changes to prevent importing transmissions.
While other countries started quarantine for international arrivals to prevent transmission, Britain only imposed quarantine on 273 travellers from Wuhan, China. "High-risk countries" including China, Iran and Italy were asked to voluntarily isolate for 14 days, but Spain and France, which eventually contributed 33% and 29% respectively of transmissions (study published by Imperial College of London1) were exempted from any restrictions. Rather than step up preventive measures, the self-isolation requirements were withdrawn on 13 March, and this 10-day gap before lock-down enabled thousands of UK infections through cases arriving from Europe, according to an inquiry by Members of Parliament (MPs) (BBC report2).
Carrying on calmly with a false sense of security
While the newly named COVID-19 virus made headlines on 11 Feb, it was just another other-world news read with familiarity, disasters in faraway lands too horrible to imagine, but we remain "untouchable" here in Great Britain, well-provided for by the world-renowned National Health System (NHS), a symbol of national public healthcare that other nations could only learn from.
Indeed, Britain had the distinction of being one of the first countries to develop an accurate test for the coronavirus when China first released its genetic code on 12 January.  However, they chose not to do mass-testing like South Korea, and used only one lab instead (Public Health England's Colindale facility in north London) which could process about 500 tests daily as reported by the Financial Times3.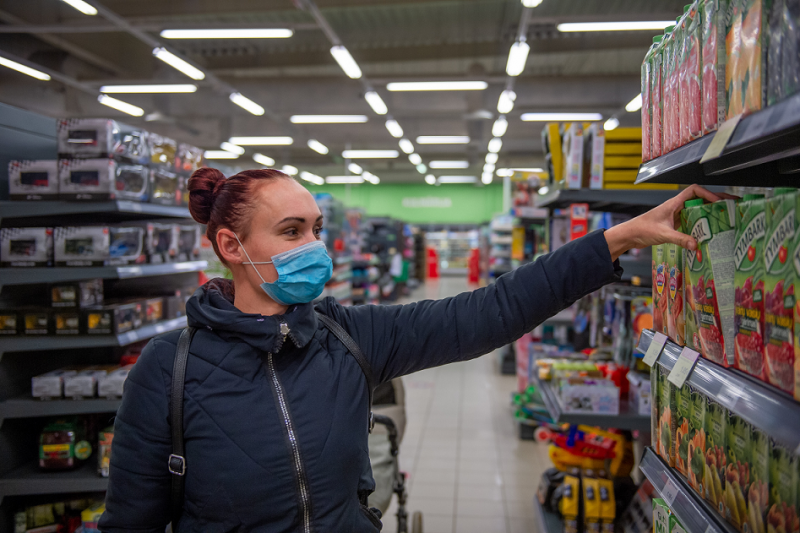 Photo by Imants Kaziļuns on Unsplash
Meanwhile, after our 14-day self-isolation, we lived "normally" like the rest of the country - working, shopping, and dining out without social distancing nor masks - until my husband came down with fever and bodily aches on 11 March. He suffered chills and high fever but recovered in 5 days with the help of paracetamol and rest. By 14 March, I started falling sick with a persistent dry cough before I turned feverish on day 2.  I made do with self-medication too as it was impossible to get any appointments with the General Practioners (GPs) by this time.
Ignoring what others do and believing you have the best plan
Just 2 days earlier, the World Health Organization (WHO) had finally pronounced COVID-19 as a pandemic and recommended a find-test-treat & isolate approach to contain the virus4, but the British government announced that it was moving from containment to delay instead, and there would no longer be contact tracing and testing for every case except for hospital patients, with the aim for the country to attain "herd immunity".
As we absorbed the latest government's announcements, it felt like watching a familiar scene in a horror movie - that chilling moment of truth where the viewer sees the naive protagonists walk into the dark murderous trap without any caution. As my temperature rose, I felt like shutting my eyes, shuddering to see what would happen next.
End of Part I
(To be continued in Part II)
About Nora Yong
A long term resident in Hong Kong, specialising in corporate and marketing communications with global responsibilities. Originally from Singapore where she graduated and practised dentistry briefly before relocating to Hong Kong. Currently living in the UK where she continues editorial consultancy work for clients in the corporate sector and academia.
Reference:
[1] COVID-19 transmission chains in the UK traced back to Spain. France and Italy. Imperial College London, 9 January 2021
[2] Covid: Why hasn't the UK banned all international flights? BBC News, 21 January 2021
[3] How the UK got coronavirus testing wrong. Financial Times, 28 March 2020
[4] WHO Director-General's opening remarks at the media briefing on COVID-19 - 11 March 2020. WHO, 11 MArch 2020