You are here
"Disaster Preparedness: Get Ready. Basic Steps" Campaign
"Disaster Preparedness: Get Ready. Basic Steps" Campaign
Our latest population based survey found that 61% of the public of Hong Kong did not take any action in response to the fact that they believed disaster risk is increasing.
The Hong Kong Jockey Club Disaster Preparedness and Response Institute has launched the "Disaster Preparedness: Get Ready. Basic Steps" campaign this year to promote key message in order to increase awareness of the public in disaster preparedness.
In recent decades, we are facing more challenges to deal with disasters due to climate change and other human factors which alter the frequency and intensity of hazard events, changing exposure patterns, and influence people's vulnerability to hazards. The "Disaster Preparedness: Get Ready. Basic Steps" campaign aims to educate the public to know their risks, make their plans and be prepared to respond to emergencies anytime.
The campaign will feature a series of education resources including videos, printed materials, educational games and activities for kids to learn how to be prepared for disasters and why it is important. 
To kick start the campaign, we have produced a short promotional video titled "Disaster Preparedness: Get Ready. Basic Steps". (The English version will be available soon).
Apart from that, our "Choose To Survive" one-stop disaster education platform has been updated to include a total of eight disasters commonly faced by the public of Hong Kong. More disaster topics will be added to this knowledge platform. Selected parts will be available in English soon.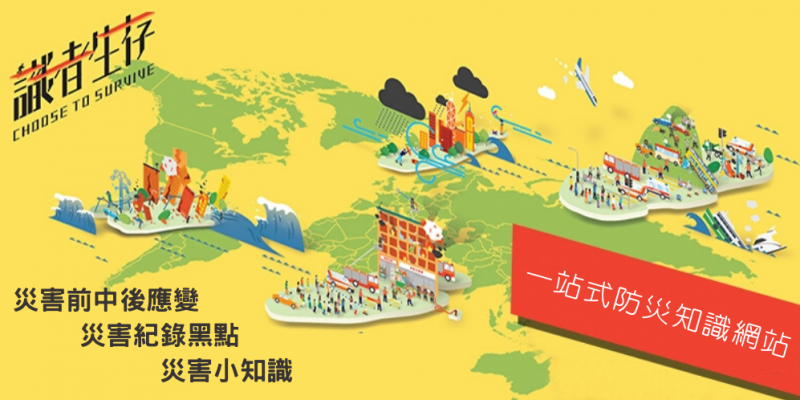 To know more about our upcoming activities, please stay turned via our website www.ready.com.hk  and Facebook Fan Page.