You are here
Innovative Learning
Innovative Learning
We develop trainings using innovative learning methods.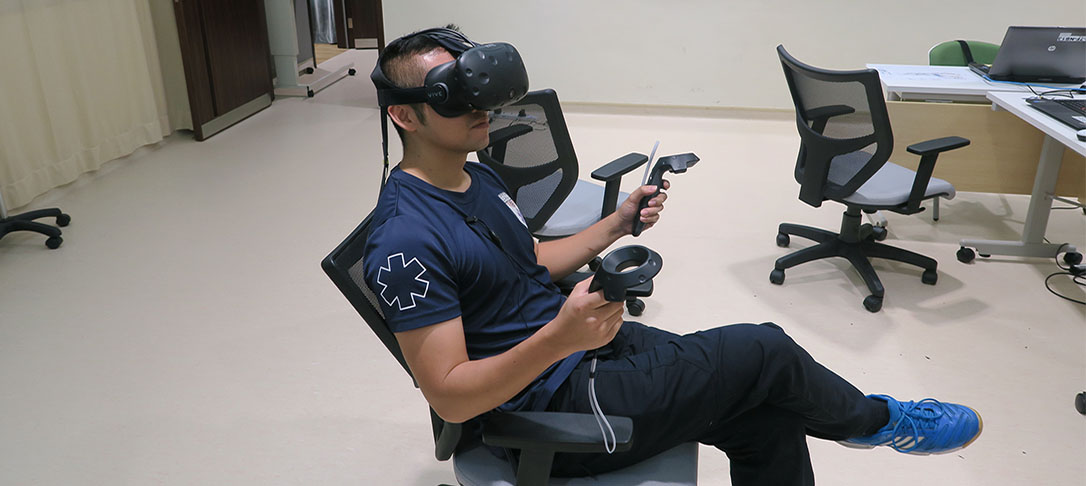 Innovative teaching methodologies such as simulation, virtual reality and game-based techniques are becoming increasingly popular for disaster preparedness and response training. We design different creative ways to enhance outcomes of learning in disaster preparedness and response.
Virtual Reality (VR) simulation is one of the methodologies we are using to enhance learning impact. We use VR simulation to advance practice and sustain learning outcomes of disaster training. VR simulation seems to have bridged the gap between paper-based and field-based training, which have been commonly utilised for disaster training. Some other advantages of VR simulation include enhancing immersive virtual environments, facilitating instant feedback on performance, allowing participants to learn at their own pace, and providing unlimited number of virtual scenarios, etc. Our VR tools include a laptop animation-based interactive software and the use of an immersive projection system.   
Apart from VR simulation, we use different tools to promote blended learning which is a mixture of learning methods that incorporate multiple teaching modalities to engage learners and drive their learning experience. 
For exchange of thoughts and ideas, please contact us at 2871 8507 or email hkjcdpri@hkam.org.hk.