You are here
Community Campaign 2017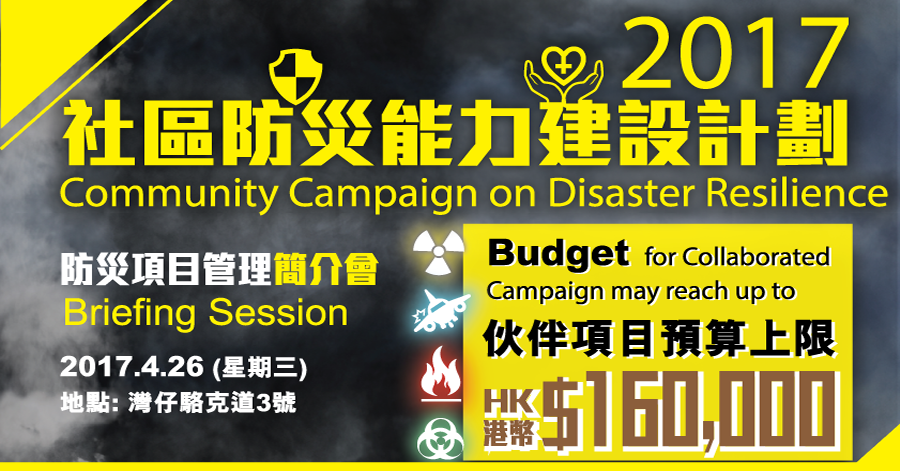 It is always our believe that community-based organisations, having extensive understanding and expertise in areas of community engagement and public education, are in the best position to provide tailored and effective services to the communities in need.
Therefore, HKJCDPRI launches annual "Community Campaign on Disaster Resilience" to support our Collaborators to design and implement public awareness and education campaigns on disaster preparedness and response.
The theme of Year 2017 is "Resilience is for Life". Campaign budget for each Collaborators may reach up to HK Dollars $160,000. During the implementation, HKJCDPRI will provide technical support and conduct monitoring activities collaboratively with the Collaborator, to ensure that all campaigns bring about resilience enhancement of the communities collectively.
Deadline for application is 15 May (Mon). Grasp the opportunity now to enhance the disaster resilience of the people and community that you value most!
For further details: